Intro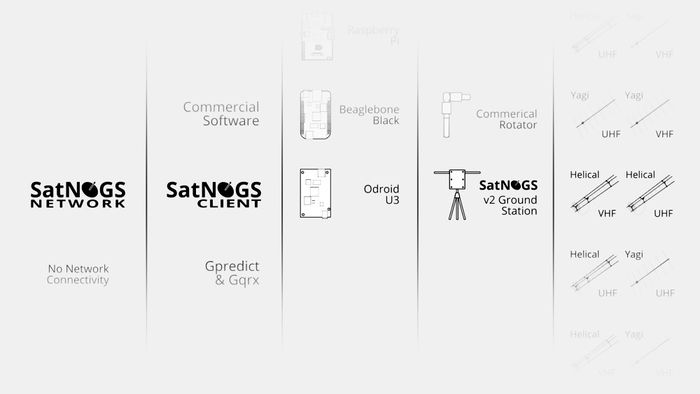 Thanks for your interest on building a satellite ground station! First things first: you need to understand all the different components of a ground station. Read on to learn more about ground stations. Once you have familiarized yourself with all the components, you need to make a selection on what you are going to be building (and/or buying). Below you can find a table outlining all the different options.
Options for Ground Stations
A satellite ground station is made up from different parts. The following diagram can help you select your setup based on your needs and/or your existing setup.
Next steps
Once you have a ground station ready, you should go ahead and operate it! More info can be found on the Operation wiki page.